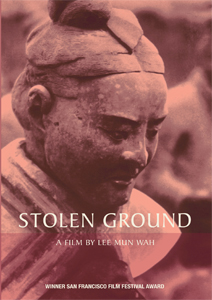 Stolen Ground: This film is about six Asian American men who struggle against racism and their anguish and pain at the trauma of assimilation towards themselves and their families. A must-see film for those striving to better understand the "model "and the pressures of blending into the American culture.
(1993, 43 minutes)
To purchase this film in DVD format, please visit the StirFry Seminars Store.
Pay-per-view makes a link to this online film (mp4 format) available to you for 24 hours after purchase. You will not be able to download the film for use after the 24 hour period. The link will be emailed to you upon successful payment. Please note that this is for streamed film viewing; to purchase the film as a digital video disc, please visit the StirFry Seminars Store.
Note:  This product is a streaming video rental, good for 24 hours. This product is NOT a disc copy of this film. 
$10