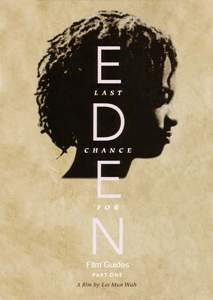 Last Chance for Eden is a documentary about nine men and women discussing the issues of racism and sexism in the workplace. They examine the impact of society's stereotypes on their lives in the workplace, in their personal relationships and within their families and in their communities. In the course of their dialogue, they also explore the differences and similarities between racism and sexism – an area that has seldom been researched, but has heatedly become a very important issue needing to be understood and dealt with. (2002, 88 minutes)
To purchase this film in DVD format, please visit the StirFry Seminars Store.
Pay-per-view makes a link to this online film (mp4 format) available to you for 24 hours after purchase. You will not be able to download the film for use after the 24 hour period. The link will be emailed to you upon successful payment. Please note that this is for streamed film viewing; to purchase the film as a digital video disc, please visit the StirFry Seminars Store.
$12  
Note:  This product is a streaming video rental, good for 24 hours. This product is NOT a disc copy of this film.